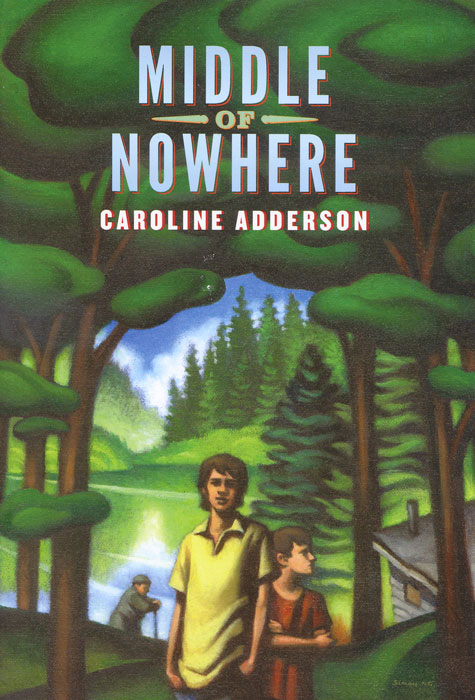 Middle of Nowhere by Caroline Adderson
Groundswood Books, 2012. 9781554981328.
Interest level: Grades 5 and up.
After his Mom does not come home from work for a week, 12 year old Curtis begins to panic. Afraid of being sent back into foster care, Curtis and his 5 year old brother befriend a crotchety old neighbour, Mrs. Burt. At first, Curtis is happy when Mrs. Burt takes them to her idyllic lake cabin, but he becomes suspicious when she has no plans to take them home!