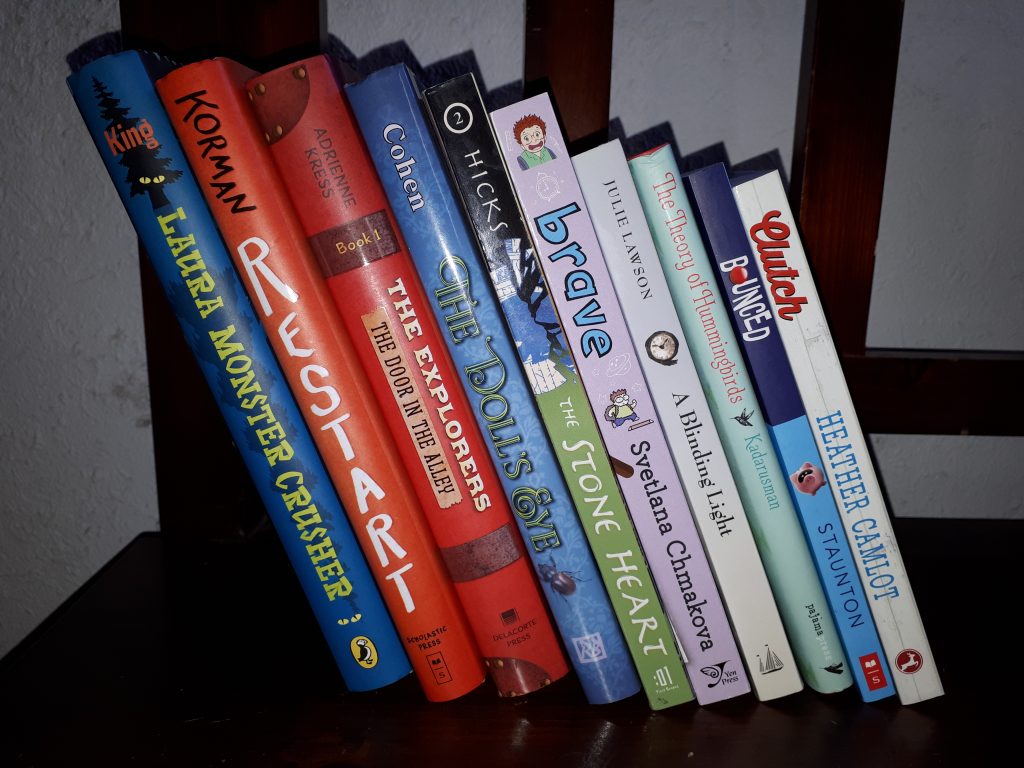 These books are nominated based on their quality and reader appeal. Not all titles may be appropriate for all the students in the age range of the MYRCA readership.
Click on the book cover to leave a review.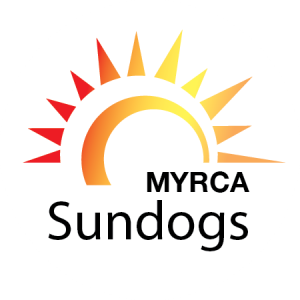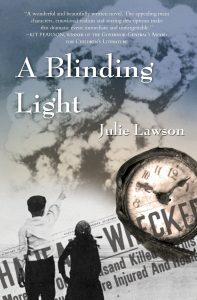 A Blinding Light by Julie Lawson
Nimbus Publishing, 2017
ISBN: 978-1771085410
Recommended for: Grade 4+
Based on true events in 1917, the Halifax Harbour is bustling with activity when an explosion completely destroys the city. Fifteen year old Will is a witness to the events but is desperate to find his twelve year old sister Livy who is was last seen in the most affected district.
Bounced by Ted Staunton
Scholastic Canada, 2017
ISBN: 978-1443157179
Recommended for: Grade 4+
Duncan Fortune doesn't know it yet, but he is at the scene of a crime. While trying to catch a ball that got out of control, Duncan bumps into someone leaving a bank that has just been robbed. Was it the Borsalino Bandit?  Will thirteen year old Duncan and his friends solve the crime, or have they just bounced themselves into big trouble?
Brave by Svetlana Chmakova
Yen Press, 2017
ISBN: 978-0316363181
Recommended for: Grades 4+
Jensen finds school challenging. Things like finding a partner for a class project, Math and dealing with friends are scary. In his dreams, he has no problem being brave, but real life is harder. Then Jensen is invited to join the school newspaper, and he discovers surprising things about himself.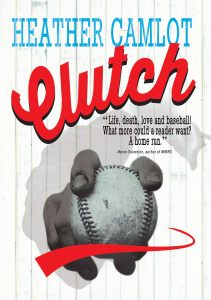 Clutch by Heather Camlot
Red Deer Press, 2017
ISBN 978-0889955486
Recommended for: Grade 4+
In Montreal's poor Plateau neighbourhood, in 1946, twelve year old Joey is a kid with big dreams. He hopes to break barriers and be a success like his younger brother's hero, Jackie Robinson.  Joey has lots ideas for making money, but will money equal success?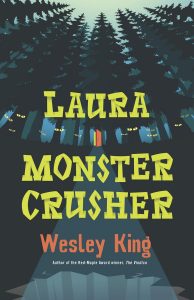 Laura Monster Crusher by Wesley King
Puffin Canada, 2017
ISBN: 978-0670070022
Recommended for: Grade 4+
The summer before eighth grade, Laura Ledwick and her family move to a new town, away from her problems. Shortly after the move, Laura is chosen as the world's newest Monster Crusher. Now, on top of all her other worries, Laura has the fate of the world in her hands.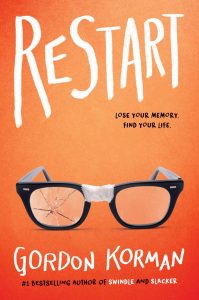 Restart by Gordon Korman
Scholastic Press, 2017
ISBN: 978-1338053777
Recommended for: Grades 4+
When Chase wakes up with amnesia his mind is filled with questions. Why does his Dad make him nervous? Why is his stepsister scared of him? The stuff in his room tells Chase he's a middle school hero, but that's not the whole story. Chase needs to remember who he was and decide who he wants to become.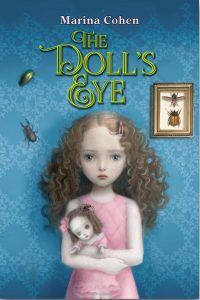 The Doll's Eye by Marina Cohen
Roaring Brook Press, 2017
ISBN: 978-1626722040
Recommended for: Grades 4+
Twelve year old Hadley has just moved to a creepy old mansion with her stepfather, mother and stepbrother. She's not happy about any of it, and she wants her life to go back to the way it was. After she finds an old doll, her wishes start coming true but sometimes you should be careful what you wish for.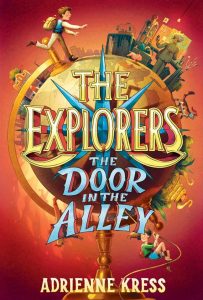 The Explorers: The Door in the Alley by Adrienne Kress
Delacorte Press, 2017
ISBN: 9781101940051
Recommended for: Grade 4 +
What would you do if you saw a pig in a teeny hat run into the street? Twelve year old Sebastian faces just this dilemma after a lifetime of efficiency and caution. He changes his attitude after discovering a door bearing the name "The Explorers Society". After rescuing the pig and meeting its owner, he is quickly drawn into the mysterious society and adventure and chaos ensues.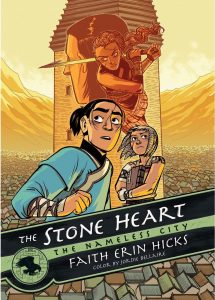 The Nameless City: The Stone Heart by Faith Erin Hicks and Jordie Bellaire
First Second, 2017
ISBN: 978-1626721586
Recommended for: Grades 4+
When soldier-in-training Kaidu and street urchin Rat discover conflicts within the Dao ruling-class, chaos erupts. Kaidu looks to a secret book for the lost knowledge of the mysterious founders of the City for help. Kaidu has to decide if sharing the secret will bring peace or make him a traitor.
The Theory of Hummingbirds by Michelle Kadarusman
Pajama Press, 2017
ISBN: 978-1-77278-027-7
Recommended for: Grades 4+
Sixth-grader Alba is recovering from surgery for her club foot, but she is determined to run in a cross-country meet. Even though it's only two kilometers it's not going to be easy. Alba thinks she has a chance until her best friend scoffs at her plans and insists that their school librarian has discovered a wormhole in her office.