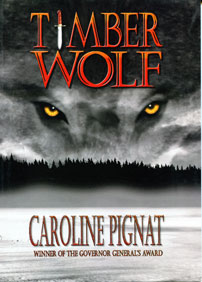 Timber Wolf by Caroline Pignat
Fitzhenry & Whiteside, 2011, 9780889954595
Interest Level: Grades 5 and Up
This third book about the Byrne family begins with Jack lying on the forest floor injured and not knowing who he is. A young wolf appears and guards him. Later he meets an aboriginal family who help him heal and direct him back to civilization.