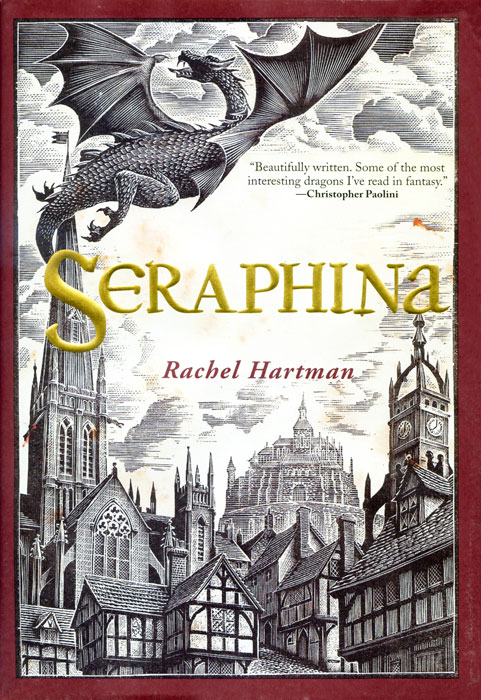 Seraphina by Rachel Hartman
Random House, 2012. 9780385668392.
Interest level: Grades 6 and up.
16 year old Seraphina's gift of music is inherited from her dragon mother. When a dragon becomes the main suspect in royal murder, Seraphina's closely guarded secret could be revealed, undermining her growing relationship with Prince Lucien Kiggs, detroying her family and, perhaps, throwing the kingdom into war.