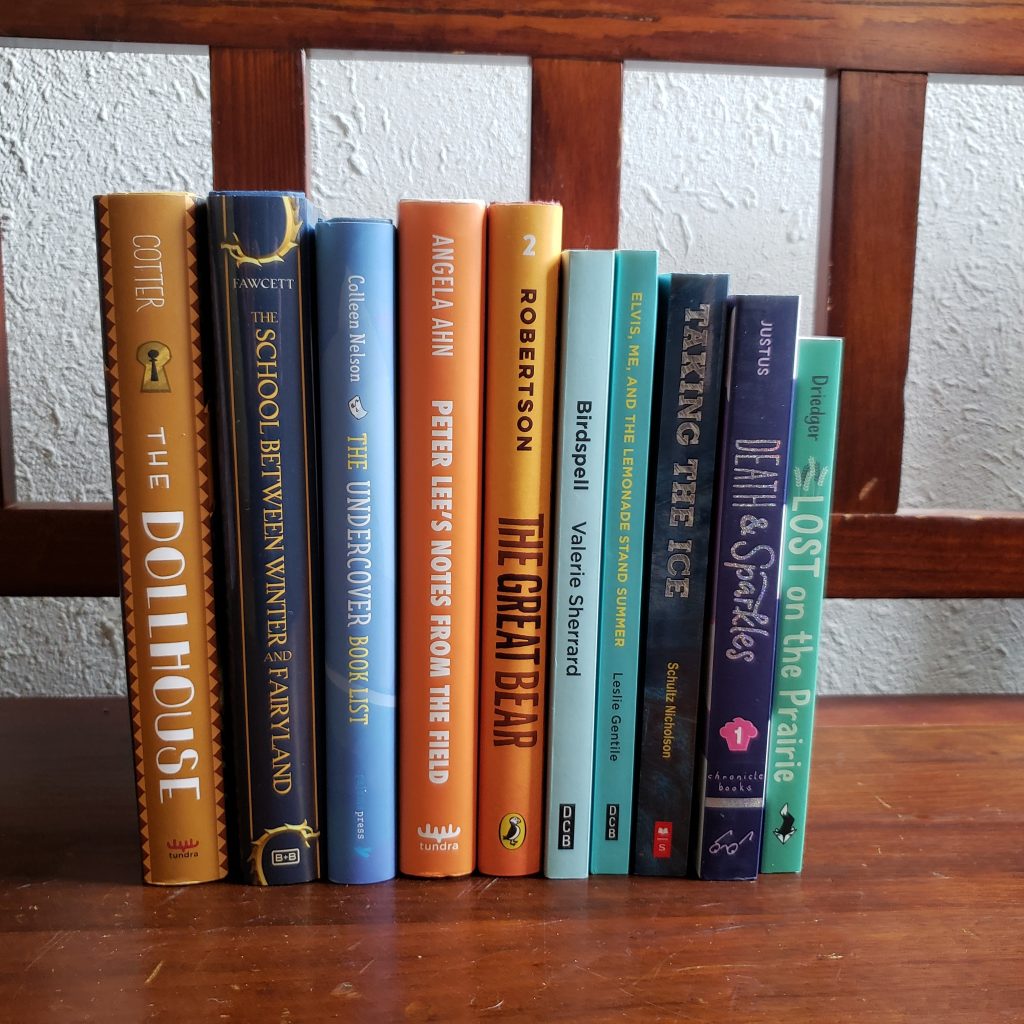 Birdspell by Valerie Sherrard.
Dancing Cat Books, 2021. 978-1770866133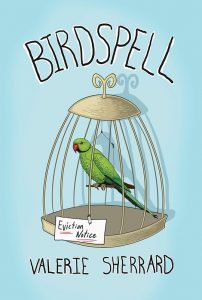 Corbin Hayes has felt alone for as long as he can remember. His mom's illness means lost jobs, constant moves, new schools and friendships that never get to grow. There's a gap in his life that's been waiting to be filled.
So, when a classmate offers Corbin the talking bird she can no longer keep, he's stoked.
But when things begin to spiral out of control, Corbin can no longer get his mom – or himself – through the dark period. At his lowest moment, he's forced to do the one thing he fears the most.
Death and Sparkles by Rob Justus.
Chronicle Books/Raincoast, 2021. 978-1797206356
Being Death is a lonely job, especially when everything you touch instantly dies (not to mention the paperwork), but being Sparkles the Last Unicorn is not much fun either, since everyone just wants to take selfies with you or use you to sell stuff. But when Death and Sparkles meet between life and, well, death, it's the beginning of a friendship that just might change the world.
Elvis and Me and the Lemonade Stand Summer by Leslie Gentile.
Dancing Cat Books, 2021. 978-1770866157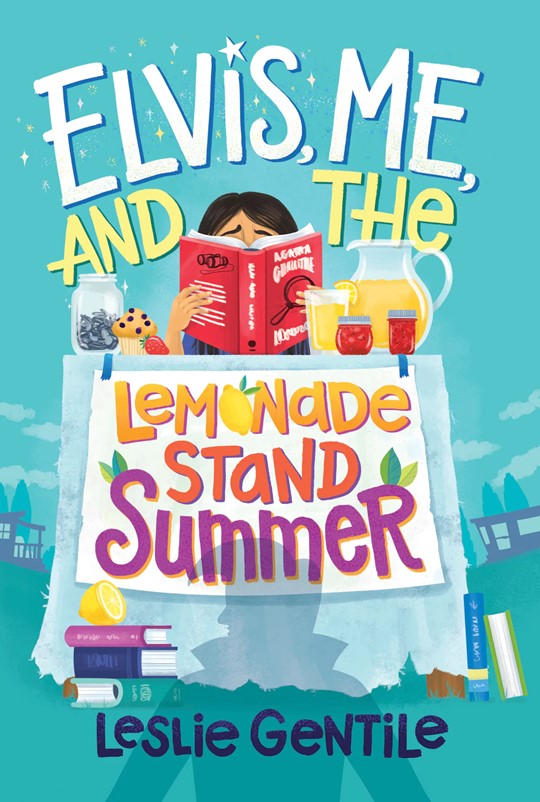 It's the summer of 1978 and most people think Elvis Presley has been dead for a year. But not eleven-year-old Truly Bateman – because she knows Elvis is alive and well and living in the Eagle Shores Trailer Park. Maybe no one ever thought to look for him on the Eagle Shores First Nation on Vancouver Island.
It's a busy summer for Truly. Though her mother is less of a mother than she ought to be, and spends her time drinking and smoking and working her way through new boyfriends, Truly is determined to raise as much money for herself as she can through her lemonade stand … and to prove that her cool new neighbour is the one and only King of Rock 'n' Roll.
Lost on the Prairie by MaryLou Driedger.
Wandering Fox, 2021. 978-1772033687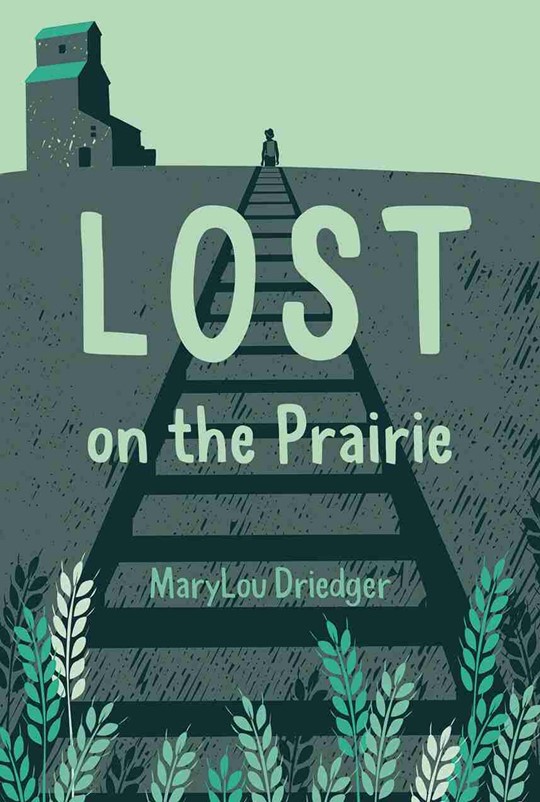 Following the sudden death of his eldest brother, twelve-year-old Peter is chosen by his father to travel by train from Kansas to Saskatchewan to help set up the new family homestead. But when Peter's boxcar becomes uncoupled from the rest of the train somewhere in South Dakota, he finds himself lost and alone on the vast prairie.
For a sheltered boy who has only read about adventures in books, Peter is both thrilled and terrified by the journey ahead. Along the way, he faces real dangers and grows more resourceful, courageous, and self-reliant as he makes his way across the Midwest to the Canadian border.
Peter Lee's Notes from the Field by Angela Ahn.
Tundra Books, 2021. 978-0735268241
Eleven year-old Peter Lee has one goal in life: to become a paleontologist. Okay, maybe two: to get his genius kid-sister, L.B., to leave him alone. But his summer falls apart when his real-life dinosaur expedition turns out to be a bust, and he watches his dreams go up in a cloud of asthma-inducing dust.
Even worse, his grandmother, Hammy, is sick, and no one will talk to Peter or L.B. about it. Perhaps his days as a scientist aren't quite behind him yet. Armed with notebooks and pens, Peter puts his observation and experimental skills to the test to see what he can do for Hammy. If only he can get his sister to be quiet for once — he needs time to sketch out a plan.
Taking the Ice by Lorna Schultz Nicholson.
Scholastic, 2021. 978-1443182393
Meet Aiden Mallory. He's trying to find his bearings while coping with the loss of his father ― an NHL player who died in a car accident ― and moving back to his dad's hometown of Prairie Field, where he is STILL a big deal.
Aiden loves hockey, but his feelings about moving and his dad's death cause him to struggle at tryouts. Then the minor hockey association announces a brand-new U13 tournament: the Luke Mallory Memorial. As Aiden tries to find his place on his new team, and among his new teammates, he will do anything he can to live up to his dad's legacy. But what happens when Aiden's determination to play well puts everything else at risk?
The Dollhouse by Charis Cotter.
Tundra Books, 2021. 978-0735269064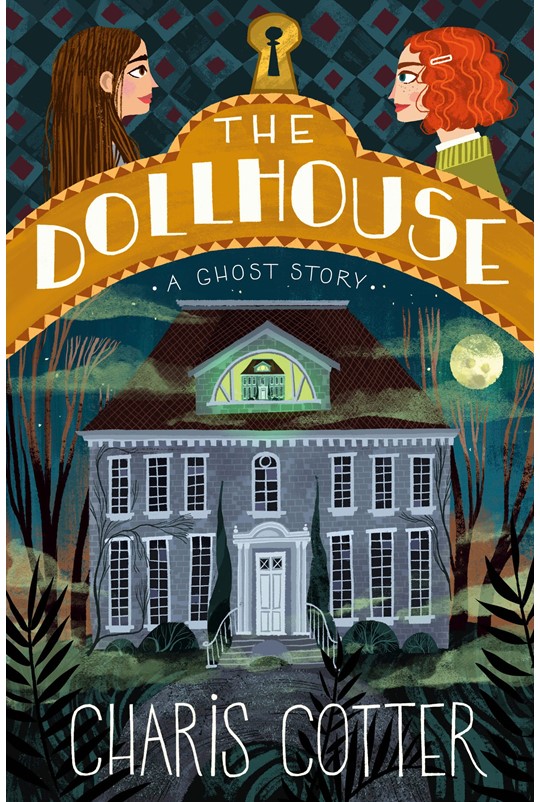 Alice's world is falling apart. Her parents are getting a divorce, and they've cancelled their yearly cottage trip — the one thing that gets Alice through the school year. Instead, Alice and her mom are heading to some small town where Alice's mom will be a live-in nurse to a rich elderly lady.
The house is huge, imposing and spooky, and everything inside is meticulously kept and perfect — not a fun place to spend the summer. Things start to get weird when Alice finds a dollhouse in the attic that's an exact replica of the house she's living in. Then she wakes up to find a girl asleep next to her in her bed — a girl who looks a lot like one of the dolls from the dollhouse . . .
The Great Bear by David A. Robertson.
Puffin Canada, 2021. 978-0735266131
Back at home after their first adventure in the Barren Grounds, Eli and Morgan each struggle with personal issues: Eli is being bullied at school, and tries to hide it from Morgan, while Morgan has to make an important decision about her birth mother. They turn to the place where they know they can learn the most, and make the journey to Misewa to visit their animal friends. This time they travel back in time and meet a young fisher that might just be their lost friend. But they discover that the village is once again in peril, and they must dig deep within themselves to find the strength to protect their beloved friends. Can they carry this strength back home to face their own challenges?
The School between Winter and Fairyland by Heather Fawcett.
Balzer + Bray, 2021. 978-0063043312
Twelve-year-old Autumn Malog is a servant at the enchanting Inglenook School, where young magicians study to become the king's future monster-hunters. Along with her Gran and three too many older brothers, she works as a beastkeeper, tending to Inglenook's menagerie of terrifying monsters.
But when she isn't mucking out the wyvern stalls or coaxing the resident boggart to behave, Autumn searches for clues about her twin brother's mysterious disappearance. Everyone else thinks he was devoured by the feared Hollow Dragon, but Autumn is convinced she's heard—and glimpsed—him calling to her from within the castle walls. But who will believe a lowly servant?
The Undercover Book List by Colleen Nelson.
Pajama Press, 2021. 978-1772781878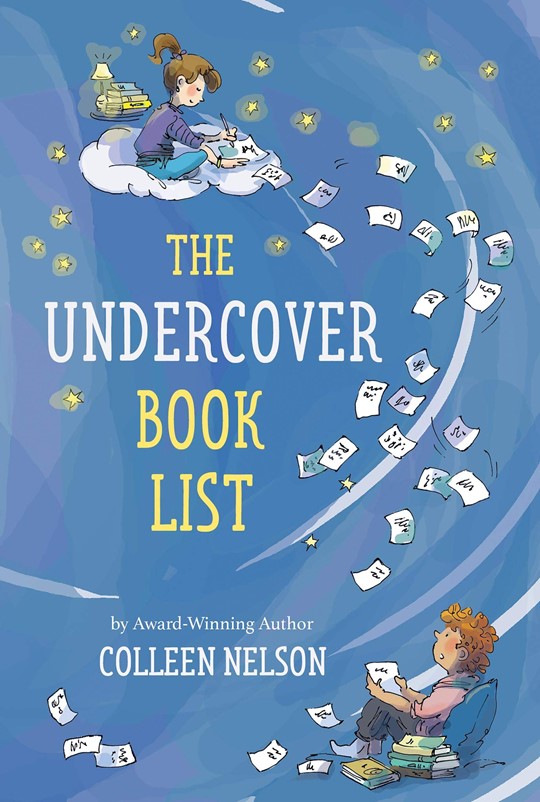 Between her father's posting overseas and her best friend Sienna's move to the other side of the country, seventh grade is looking lonely for Jane MacDonald. But Sienna has left her with one last trick: a hidden message in a library book—the perfect plot to start a secret club and find Jane a new book-loving friend.Tyson Flamand has problems of his own. Since the fourth grade he's had a reputation as a bad kid, and there's no point fighting it when teachers always think the worst. So when he finds an anonymous note in the library looking for a nerdy new friend, he knows he's the last person in the world it could be meant for. But something makes him answer it anyway, and Tyson finds himself pulled into a secret book club where being hidden may be the first step to being truly seen.