Cody's home life is a messy, too-often terrifying story of neglect and abuse. Cody himself is a smart kid, a survivor with a wicked sense of humour that helps him see past his circumstances and begin to try to get himself out.
Autumn is, quite literally, on the other side of the tracks from him. Her home life is loving and secure, and she is "in" with the popular girls at school, even if she has a secret life as a glasses-wearing, self-professed comic book nerd at home. And even if the pressure to fit in at school requires hours of time spent making herself look "perfect."
Returning home from a movie one evening, Autumn comes across Cody, face down in the laneway behind her house. All Cody knows is that he can't take another beating from his father like the one he just narrowly escaped. He can't go home, but he doesn't have anywhere else to go either. Autumn won't turn her back on him, even if they never really were friends at school. She agrees to let him hide out in her dad's art studio at night.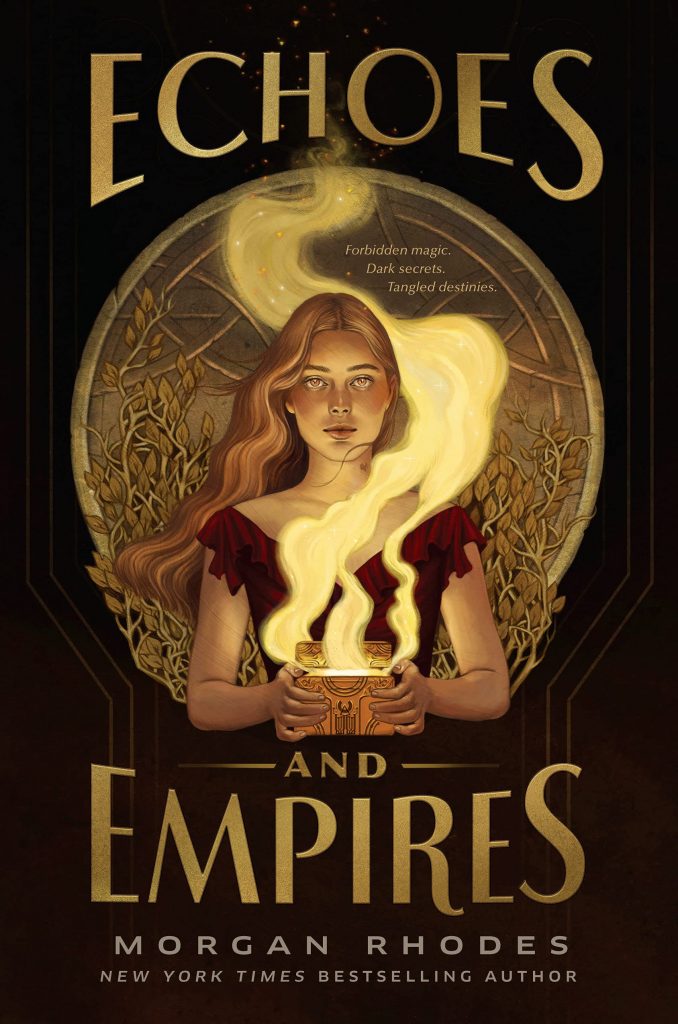 Josslyn Drake knows only three things about magic: It's rare, illegal, and always deadly.
So when she's caught up in a robbery gone wrong at the Queen's Gala and infected by a dangerous piece of magic – one that allows her to step into the memories of an infamously evil warlock – she finds herself living her worst nightmare. Joss needs the magic removed before it corrupts her soul and kills her. But in Ironport, the cost of doing magic is death, and seeking help might mean scheduling her own execution. There's nobody she can trust.
Nobody, that is, except wanted criminal Jericho Nox, who offers her a deal: his help extracting the magic in exchange for the magic itself. And though she's not thrilled to be working with a thief, especially one as infuriating (and infuriatingly handsome) as Jericho, Joss is desperate enough to accept.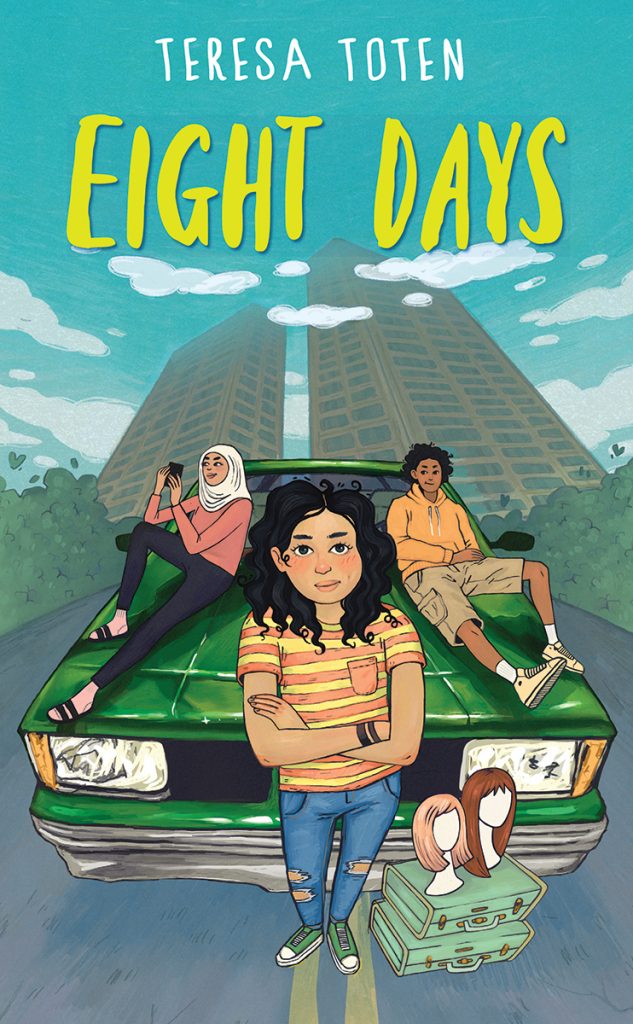 Samantha finds out that the mother she thought had died years ago has actually just passed away. Added to this charged secret is her recovering alcoholic grandfather's strange behaviour and sudden insistence that he take Sami back to Chicago to retrieve her mother's body.
Luckily, Sami's beloved neighbour and surrogate mother figure, Aggie, insists on coming on the road trip, bringing along her quirky sense of humour and fantastic wig collection.
The eight-day journey takes us from Toronto to Chicago and back again, as Sami, an American living with her grandfather in a Muslim-dominated apartment complex in Toronto, struggles to find out who she is and where she belongs.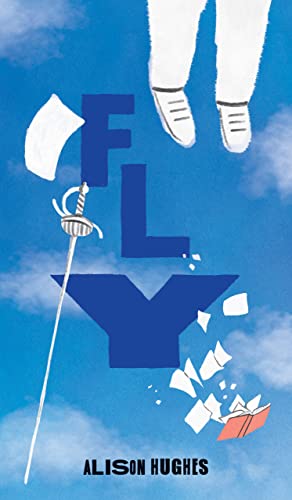 In this powerful novel in free verse, Felix Landon Yarrow (F.L.Y., or "Fly"), a fourteen-year-old boy with cerebral palsy, is captivated by the noble, chivalrous ideals of knighthood. So when he fears that a school villain, Carter, poses a danger to his lady love, Daria, he knows rescuing her must be his quest. Using his wits and his own unique powers, he constructs an elaborate plot meant to culminate with him on his wheeled "trusty steed" triumphantly conquering his enemy and saving his "damsel in distress." Alas, for this brave knight, as for most middle schoolers, plans often have a way of going awry.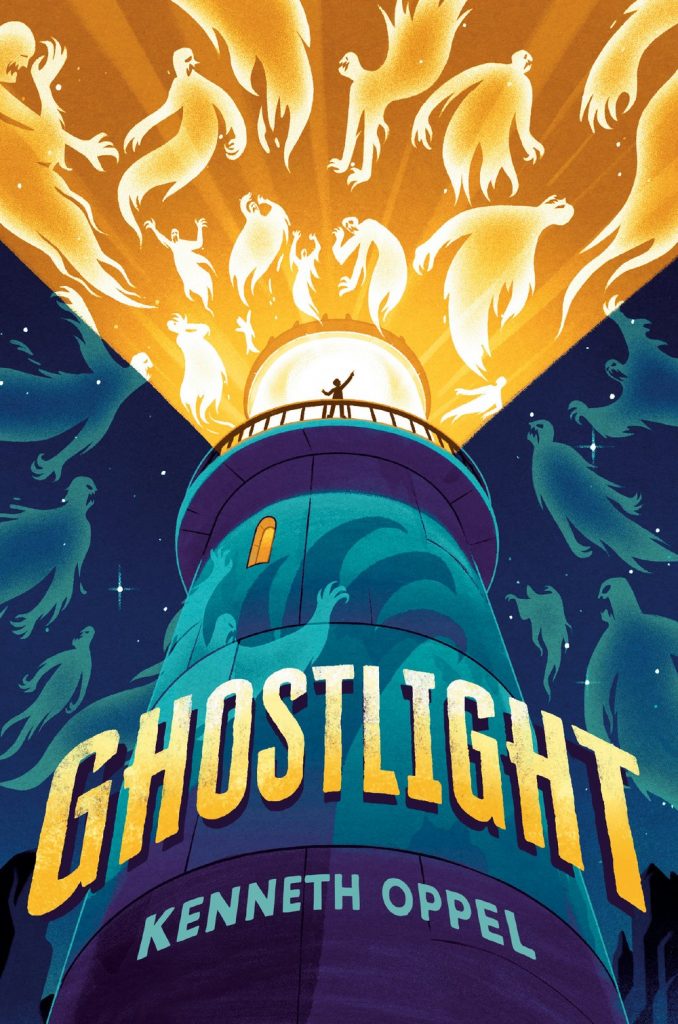 Rebecca Strand was just sixteen when she and her father fell to their deaths from the top of the Gibraltar Point Lighthouse in 1839. Just how they fell—or were they pushed?—remains a mystery. And their ghosts haunt the lighthouse to this day. . . .
Gabe tells this story every day when he gives the ghost tour on Toronto Island. He tries to make it scary enough to satisfy the tourists, but he doesn't actually believe in ghosts—until he finds himself face to face with Rebecca Strand.
The true story of her death is far more terrifying than any ghost tale Gabe has told. Rebecca reveals that her father was a member of the Order, a secret society devoted to protecting the world from "the wakeful and wicked dead"—malevolent spirits like Viker, the ghost responsible for their deaths. But the Order has disappeared, and Viker's ghost is growing ever stronger.
Now Gabe and his friends must find a way to stop Viker before they all become lost souls. . . .
When her teacher assigns a family tree project for Parents' Day, Lizzie knows it won't be long until Scotch Gully's gossips start up again. Most folks in her conservative town are used to the fact that she's the only kid with an unmarried mom, but when Lizzie's family tree research uncovers a shocking secret about her grandmother, Lizzie knows that certain townsfolk will start their back-fence talk about her family once more. She turns to Harry ― who's been like a grandfather to her ― for help and advice, but Harry has problems of his own. Someone has arrived at his farm claiming to own it, and is forcing Harry out. Now Lizzie must face losing Harry and the place that's been her second home. Lizzie finds a surprising ally in David, the new owner's son. Together, their sleuthing uncovers the keys to saving Harry and his farm, but sharing the secrets she and David have uncovered will put Lizzie's complicated family on center stage.
Bones Malone feels like he can't do anything right in his new small town: He almost punched the son of the woman who babysits him and his brothers, he's one of the only Black kids in Langille, and now his baseball team just lost their first game. To make matters worse, things in town are getting weird. His mom isn't acting like herself at all—she's totally spaced out, almost like a zombie. And then he and his brothers have the same dream.
Kyle Specks feels like he can never say the right thing at the right time. He thinks he might be neurodivergent, but he hasn't gotten an official diagnosis yet. His parents worry that the world might be too hard for him and try to protect him, but Kyle knows they can't do that forever. Even though he's scared, he can't just stand by and do nothing while things in this town get stranger and stranger, especially not after he and Bones find a mysterious scientist's journal that might hold answers about what's going on.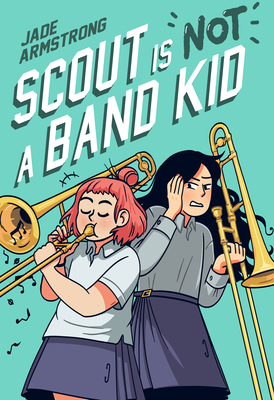 When Scout learns that her favorite author is doing an exclusive autograph session at the end of the year, she's determined to be there! She officially needs a plan…and when she finds out that her school's band is heading to the same location for their annual trip, an idea takes shape. Being a band kid can't be that hard, right?
As it turns out, learning how to play an instrument when you can't even read music is much, much, MUCH tougher than expected. And it's even harder for Scout when her friends aren't on board with her new hobby. Will she be able to master the trombone, make new band friends, and get to her favorite author's book signing? Tackling everything seems like a challenge for a super genius super friend super musician—and she's just Scout.
The last thing that twelve-year old Misko wants to do is to move away from the city to spend time on the rez with her grandmother. And yet she feels strangely compelled to go, drawn by a pull that she feels in her dreams. Maybe she can finally find out what happened to her mother, who mysteriously disappeared when Misko was four years old.
Misko's relationship to the rez shifts when she encounters a spirited horse named Mishtadim. But Mishtadim is being violently broken by the rancher next door and his son Thomas. Misko and Thomas clash at first, only to find themselves drawn together by the wild horse. As Misko slowly discovers her unique bond with Mishtadim, she feels a sense of belonging and comes to understand the beauty of the world all around her.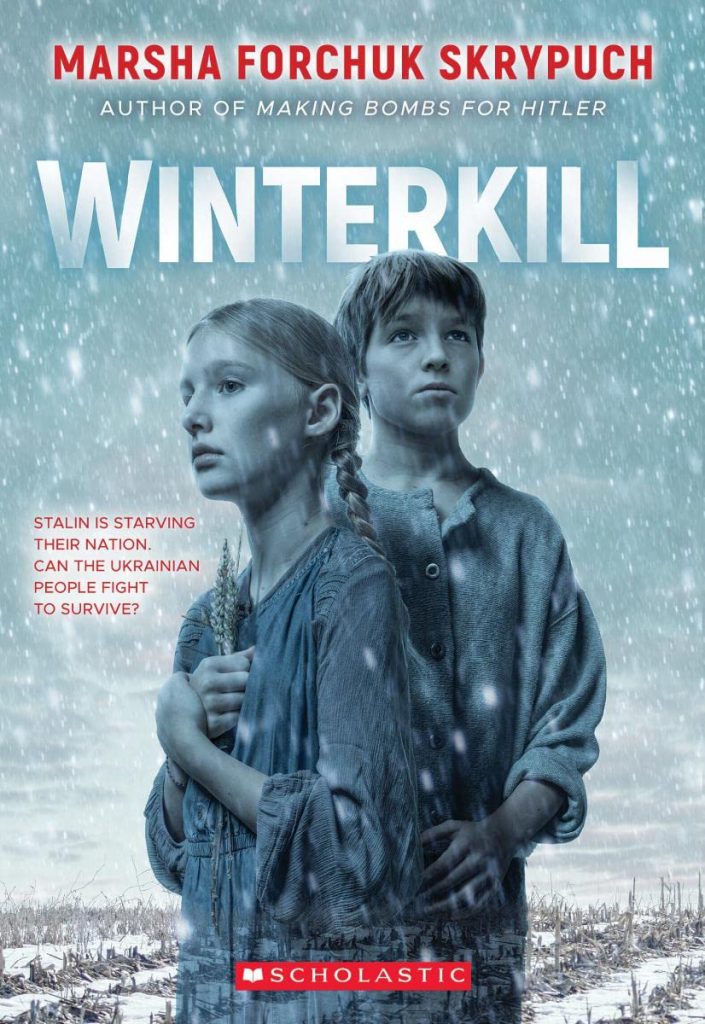 Nyl is just trying to stay alive. Ever since the Soviet dictator, Stalin, started to take control of farms like the one Nyl's family lives on, there is less and less food to go around. On top of bad harvests and a harsh winter, conditions worsen until it's clear the lack of food is not just chance… but a murderous plan leading all the way to Stalin.
Alice has recently arrived from Canada with her father, who is here to work for the Soviets… until they realize that the people suffering the most are all ethnically Ukrainian, like Nyl. Something is very wrong, and Alice is determined to help.
Desperate, Nyl and Alice come up with an audacious plan that could save both of them—and their community. But can they survive long enough to succeed?