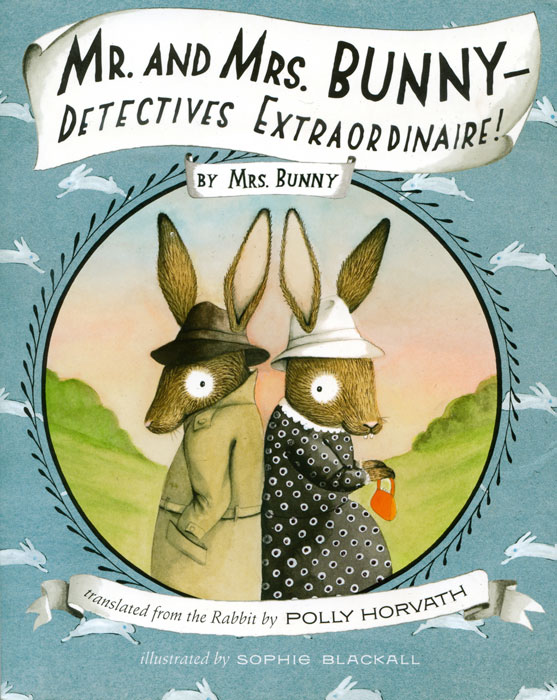 Mr. and Mrs. Bunny – Detectives Extraordinaire by Polly Hovarth
Random House, 2012. 9781554981809.
Interest level: Grades 5 and up.
10 year old Madeline is used to looking after her flaky parents but when they are mysteriously kidnapped by foxes, she needs more help. Her uncle, a professional code-breaker, falls into a coma leaving her nowhere to turn but Mr. and Mrs. Bunny who have recently bought themselves fedoras and become detectives. The helpful bunnies and Madeline's recently discovered ability to understand all the animal languages assist her on her quest to get her parents safely home.